Wedding Ceremonies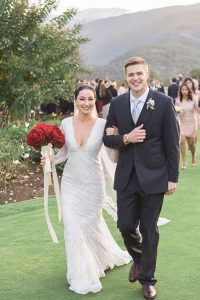 What you need for the perfect ceremony is the perfect music!
Our EXTREMELY talented musicians can perform various styles of music.  If you want traditional, they can play Classical music or if you want something more modern, they can play Contemporary Pop, Soft Rock, Smooth Jazz, Standards or Jazz.  You can book the same musicians for the cocktail hour and because of their versatility, they can play one style for the ceremony and a different style for cocktails.  Our flautist also plays saxophone so he can even change instruments!   Options for the ceremony, cocktails and/or dinner music include:
Solo Guitar
Guitar & Flute Duo
Guitar & Saxophone Duo
Guitar & Upright Bass Duo
Keyboard & Saxophone Duo
Guitar, Flute & Upright Bass Trio
Guitar, Saxophone & Upright Bass Trio
Guitar, Keyboard & Upright Bass Trio
Solo Guitar & recorded music
Recorded music only (of any style)
Other types of instrumentation by request (as part of a package with our dance band)
SOLO GUITAR AUDIO SAMPLES:
GUITAR & FLUTE DUO AUDIO SAMPLES:
GUITAR, SAXOPHONE & UPRIGHT BASS TRIO VIDEO:   This video contains Pop ceremony choices including "You've Got A Friend", "Marry Me" and "Crazy Love".  This trio can also play Classical music as well as Smooth Jazz, Jazz, Latin, Soft Rock, Standards, and Contemporary music.  The saxophonist can also play flute so you have the choice of one or both instruments.
SONG LIST (For Solo Guitar, Guitar & Flute Duo or Guitar/Flute/Upright Bass Trio):  Click here Wedding Ceremony Song List